Vivian as award presenter at 2004 JSG Music Awards show (January 8, 2005)
Part 1

---
Source : ent.163.com - January 9, 2005; Translated by Dawn; Posted on February 6, 2005
2004 Jade Solid Gold 10 Best Music Awards
(abridged version of actual article)


The '2004 Jade Solid Gold 10 Best Music Awards' show took place last night (1/8) at the HK Coliseum at 8:00PM.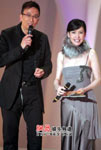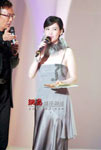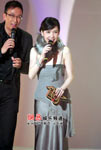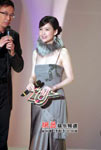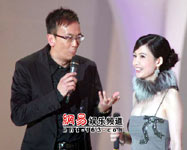 Vivian and the host (Lawrence Cheng Dan Sui) of the show.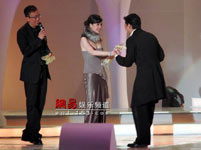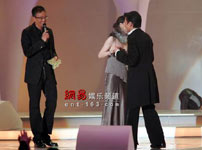 Andy hugs Vivian. He was the big winner at the Jade Solid Gold award show.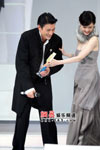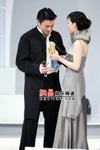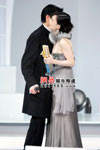 The first generation Jade Girl Vivian Chow hugs the big winner Andy Lau.
---
Source : ent.tom.com - January 9, 2005; Posted on February 6, 2005
---
Created by Janice Lo (nickname Dawn)

Created on February 6, 2005.


Back to Vivian Chow's Place