Vivian at Chris Wong's Concert Rehearsal (September 14, 2010)

Photo provided by Vivian's Official Website : www.vivianchow.asia
THANKS to Vivian and Carmen for the photo!!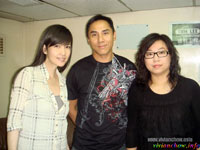 Vivian, Chris, and Lucina Yu Kim Ming
---
Chris Wong's Concert (September 18, 2010)
at Star Hall, Kowloon
Some pictures I took at Chris Wong's concert
Vivian wasn't at the concert, but she and Joe sent a flower basket wishing Chris a successful concert. Great show!!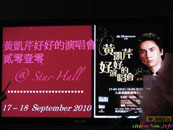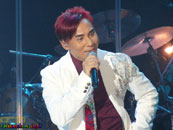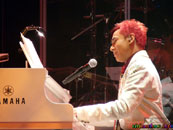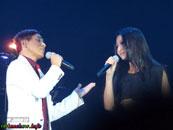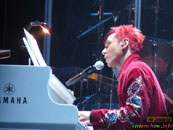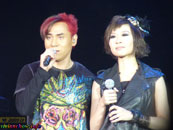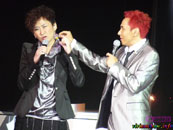 ---
Created by Janice Lo
Copyright (c) Janice Lo 2010. All Rights Reserved.
Created on October 21, 2010


Back to Vivian Chow's Place