Vivian Chow and Chris Wong's 1996 Australia Concert Tour
Images are not to be reproduced in any way and not to be used for commercial purposes.
If you would like to use any of these images on your web page, please contact me first. Thanks.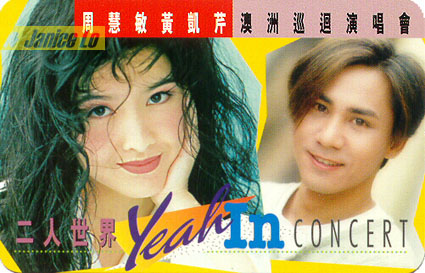 'World of Two People' Yeah In Concert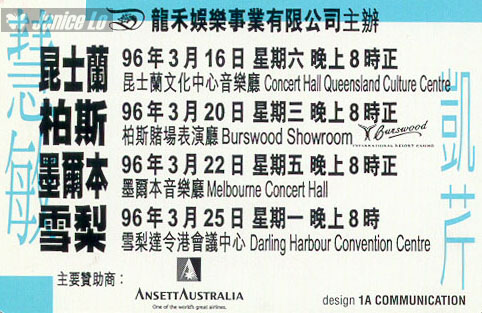 Thanks to Diamond Kiang for scanning the photos below!
(Is there any fan who has a picture of Vivian and Chris singing together at this concert? Please e-mail me if you do. Thanks! )
---
Created by Janice Lo

Created on May 26, 2003.
Copyright (c) Janice Lo 2003. All Rights Reserved.


Back to Vivian Chow's Place